Once again, Gothamites, happy New Year. I hope your holiday season was joyous and filled with the things that make you happiest.
Right, let's get into my latest pop culture adventures.
Mary Poppins Returns

Speaking of happy holidays. I was fortunate enough to be gifted many tickets to the theatre last year. These were given to me as birthday presents, Christmas presents or 'just because' presents.
The last of these generous gifts for 2018 was a special screening of Mary Poppins Returns at Melbourne's Regent Theatre.
How was it, I hear you ask? It was practically perfect in every way, of course! From the ridiculously talented Emily Blunt and Lin-Manuel Miranda to the new soundtrack that is as magical as everyone's favourite nanny. My favourite cameos were without a doubt Angela Lansbury and Meryl Streep, but Colin Firth and Dick Van Dyke were loads of fun too.
Kids young and old absolutely must revisit the magic of Mary Poppins. And if you can do so in a majestic old theatre, I highly recommend it.
RuPaul's Drag Race: Season Nine

As a fan of RuPaul's Drag Race, I found season nine to be the most underwhelming by far. Only this collection of queens could make a musical about America's most dramatic family seem dull. There were two queens that I grew to like and one of them ended up winning. And one queen, who I already thought was super, returned from a past season. Other than that, I found the rest of the contestants to be dull, insufferable or — shade of all shade — both.
I love Ross Matthews more with every season though.
Looking forward to diving into All Stars 3 next because I just adore Trixie and Shangela.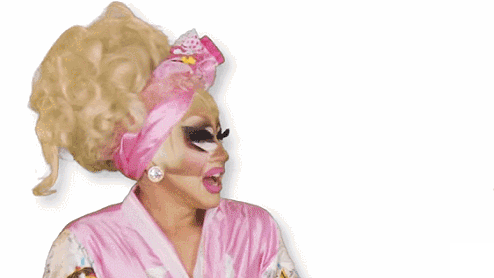 The Courtney Act Show

Not the Christmas special we deserve, but the one we need. Courtney Act takes to the stage to tackle important issues, give a Paralympian a drag makeover and sing beautiful Christmas songs with beautiful people. 
I didn't know a lot of the celebrities featured, but I lovelovelove Bianca Del Rio, Adore Delano and Darienne Lake's appearances. Bianca in particular is hilarious. 
It's a glorious Christmas variety show, headed by a consummate performer and I hope Channel 4 gives Courtney a special every year. I also hope an Australian provider buys the licence to it so that I don't have to wait a week to stumble across someone's upload of it on YouTube.
A Simple Favour by Darcey Bell

I went to see the film adaptation of A Simple Favour when it was in cinemas and found it had several plot holes. I found this with the film adaptation of The Girl on the Train as well, but had read the book first so could fill in those blanks. I read A Simple Favour in the hopes the plot holes would be filled. And they were. The novel was good and answered questions I had, while also giving an insight into the characters who had intrigued me on the big screen.
I did enjoy the movie's ending more than the book's though. Don't judge me. It was comedy gold.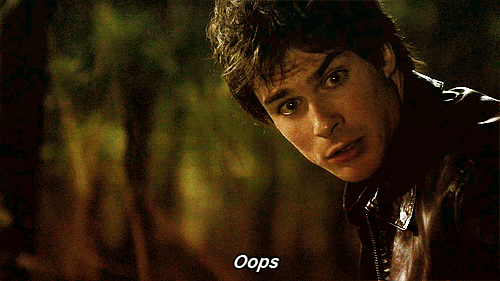 The Wonderful Wizard of Oz by Frank L. Baum
I recently revisited The Wonderful Wizard of Oz by L. Frank Baum, which was one of my absolute favourite and most read books as a child. I never quite appreciated how savage Glinda was though.
Chilling Adventures of Sabrina
I'm seeking some guidance on this one. I tried watching this Netflix series based on the Archie comics because I liked the first season of Riverdale despite the teen melodrama. 
(The only reason I haven't revisited Riverdale for its second season is that the jump from 13 to 22 episodes makes me think there's going to be a lot of fluff and padding in season two.)
I only managed to get through three episodes of Chilling Adventures of Sabrina before I had to turn it off. I just couldn't handle any more teen melodrama up to and including a 16 year old girl lecturing her (probably) centuries old aunts then ending it with "do you understand me?"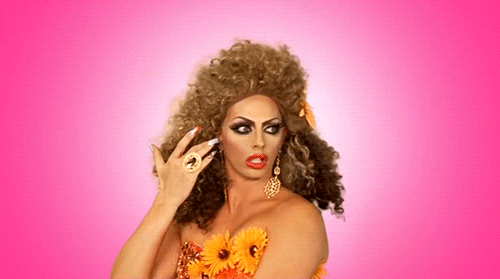 There were a couple of things I liked. I thought Ambrose was an interesting character and would like to know more about his history. And I did chuckle at a few lines of dialogue.
Can any Gothamites advise if it's worth powering through? Are the assorted accents ever explained? Does Salem ever get sassy? Let me know in the comments, but for the sake of other Gothamites: no spoilers, please!
That's all from me this week, dear Gothamites. Agree, disagree or have thoughts on this week's update? Leave a comment here or reach out on Twitter.
– CJ
P.S. One last thing before I go. I want to congratulate Courtney Act on her bid to represent Australia in Eurovision 2019. I just love the song 'Fight for Love' that Courtney has recorded for her entry into the competition. You can check it out here!