Rapid Reviews are a way for me to give a quick summary of why I did or didn't like something, without feeling the need to go into all of the nitty gritty about it that my full reviews and articles do. 
Admittedly, I have been spending a lot of time with old friends rather than making new ones this month — rewatching seasons of Criminal Minds, rereading Stephen King's IT, and watching beloved films for last week's Top 10 Star Trek movies and next week's guest article on The Evil Dead for World Geekly News. 
The Outsider miniseries (2020)

A good television series based on the great Stephen King novel of the same name. I personally felt there were a lot of unnecessary changes from the novel to the screen and when I looked up the reasons why felt the end result had the opposite effect than intended. It also dragged on in many parts and tighter editing would have bumped it up to a 4 star rating. Worth watching if you enjoy supernatural mysteries but be warned it's a slow burn.
Harleen by Stjepan Šejić (2019)

This collection of the three standalone comics brings together an incredible retelling of Harley Quinn's story. I have been a huge fan of Harley Quinn since I first saw her being fleshed out as a real character in Batman: The Animated Series, have read a lot of her solo and team up comics since then, and seen her brought to life on the big screen — so far, this is my favourite Harley story. It shows her heart and descent into obsession so well.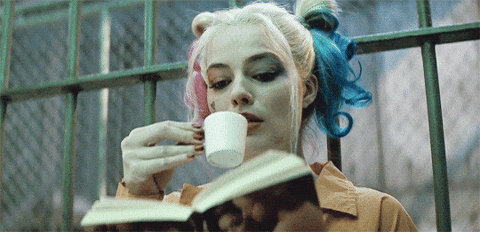 If you think all cartoons are for children, you're probably going to have to answer some interesting questions after letting your kids watch this one. With plenty of swear words, inappropriate jokes and violence, Harley Quinn is the cartoon Harley portrayal that I didn't know I needed. There's more than meets the eye though as the series explores Harley's desperate attempts to free herself from her obsession with Joker and the relationships that help her through thick and thin.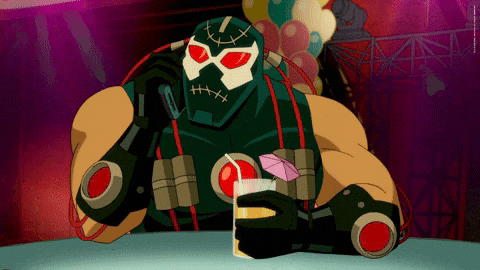 This is American Horror Story for when it's the AHS off season and I am here for it. The music, the cinematography and the way so many threads weave their way around only to come together at the end (plus the brutal murders and twisted relationships) — pure AHS. I've never seen One Flew Over the Cuckoo's Nest but I didn't feel I missed out on anything due to my ignorance while I was watching Ratched. If you enjoy AHS, particularly Asylum and Freak Show then Ratched is well worth a watch.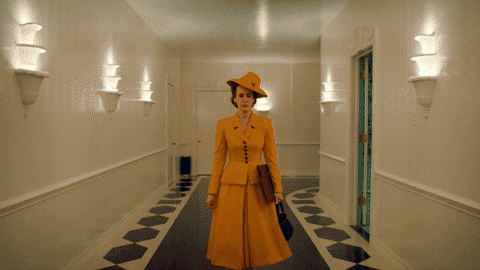 The Incredible Burt Wonderstone (2013)

I usually enjoy Steve Carell films despite not being a huge fan of straight up comedies. This one was so stupid and unfunny, I can't believe I finished it. The best part, and the only part that piqued my interest, was David Copperfield's 15 second cameo … and I could have just watched that on YouTube. Learn from my mistake and just don't do it to yourself.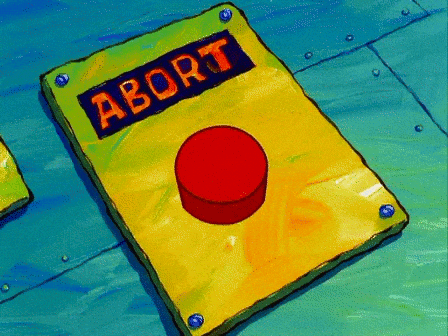 RuPaul's Drag Race All Stars: Season Five

The only part of All Stars that I still enjoy is that you get to see favourite queens interacting again (and have to see less than favourite queens still being charismatic, unique, nervy, talents). The guests judges are fun too. But the queens choosing who is eliminated still doesn't sit well with me. I've said it before and I'll say it again — the judges should be responsible for the decisions based on merit rather than making it RuPaul's Best Friends Race.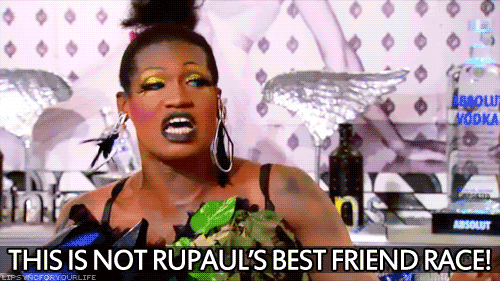 If you have a different take or would like to chat about what you've been watching and reading, drop a comment here or hit me up on Twitter!