Greetings, Gothamites!
It is a great time to be a pop culture nerd. The Breaking Bad movie El Camino drops in a little over four hours for Australians. The latest Stephen King and Joe Hill books are out and I finally received them both*. Drag Race UK's first episode aired last week and I already have two favourites. In the Tall Grass, a movie based on a novella by Stephen King and Joe Hill, has dropped on Netflix. AND I still have plenty of I Love Lucy episodes to get through. I don't care, I love it, don't judge me. 
* No thanks to the supplier-that-shall-not-be-named who decided that if someone pre-orders two books, you should wait until the second book is released to ship them together. Even if they're a month apart. BUT the main point is that they are here now and I love them even before I've finished them.
Enough about what's coming up … Let's get into what I've seen lately!
Movie — Joker (2019)

I went into Joker with the understanding that it wasn't going to be a comic book movie, so I put aside all of my comic book nerd expectations and just watched it as though it were any other movie. And it is fascinating.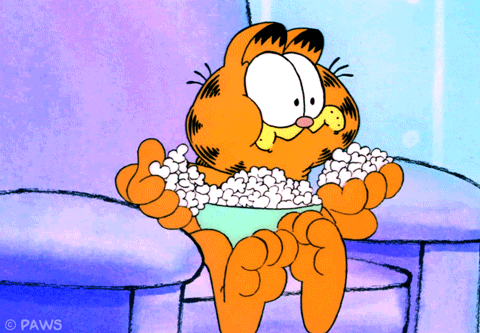 I can't say "I enjoyed" Joker because it's not the sort of film you necessarily "enjoy". I do however think it is a brilliant look into the gritty world of Gotham and cities like it. Joker is disturbing, beautifully made and has a subtle depth to it that goes past someone with mental illness simply snapping. 
Joaquin Phoenix delivers a fantastic performance that should garner, at the very least, a nomination at the Academy Awards. 
Joker is not a movie for the kiddies. Pay mind to the R rating and don't be swayed by the fact it is (again — loosely) based on a comic book character. But if you enjoy dark, gritty looks into the underbelly of fictional worlds and humanity, like Sin City and Taxi Driver, then Joker is worth checking out.
Movie — Once Upon a Time in Hollywood (2019)

Quentin Tarantino is a bit hit and miss for me … I love some of his movies and there are some I really don't care for at all. Once Upon a Time in Hollywood is definitely in the former category. 
It's got the technicolour visuals of films from the 60s, a fantastic cast, a captivating story and the flair we have come to associate with Tarantino. My only criticism is that it is quite long and does feel long at certain points. 
If you I didn't know if I even really existed earlier hits from the iconic director, such as Pulp Fiction, Reservoir Dogs and even Inglorious Basterds, then Once Upon a Time in Hollywood is a must see. 
That's it from me this time around, Gothamites. Hit me up in the comments or on Twitter and let me know what you've been reading, watching or otherwise bingeing/enjoying!
Until next time, live long and prosper! 🖖🏻
– CJ