Greetings, Gothamites!
It's a great time for TV shows and in coming weeks I'll be discussing my thoughts on the latest seasons of Stranger Things, Queer Eye and Orange Is the New Black. I've watched OITNB for many years, but never reviewed it because I wanted it to be something I just enjoyed rather than analysed. However, with this season being the final one, I feel like I'd like to delve in to discuss how I feel about the end of the era.
Has anyone read the book Orange Is the New Black: My Year in a Women's Prison by Piper Kerman? I must admit, I tried to read it once I'd caught up on the first three series. I just found it to be a bit too self aggrandising given the situation and couldn't stomach finishing it. Let me know in the comments or reach out on Twitter!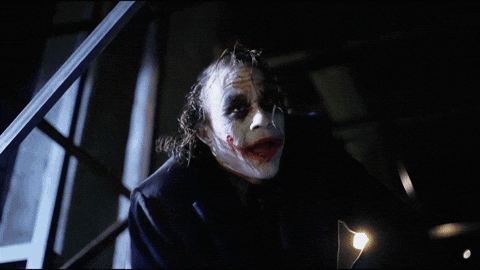 Book — Girl Jacked by Christopher Greyson (2013)

Funny story. I have read the sixth book in and the prequel to the Jack Stratton series, but have only just gotten around to reading the story where it all began. 
It was just like catching up with an old friend you haven't seen for a while. I knew what to expect and wasn't disappointed. The mystery and thrills from the novels I've read are still as good in the first novel as I found them to be in the sixth. Highly recommend Jack for readers who enjoy a flawed hero with a heart of gold and great twists.
Movie — The Lion King (2019)

The Lion King is a visually stunning movie and it did some things I thought were fantastic. One example is that it added characters that fit well with the narrative — more hyenas and more animals in Simba's sanctuary alongside Timon and Pumbaa. That's about where my appreciation of the movie ends. 
The casting and voice direction in The Lion King is abysmal. This coupled with the choice to stay realistic with the animals' facial expressions and not allow them to emote visually, left the story lacking in the heart that made the original a masterpiece. 
Even James Earl Jones showed none of the depth his character had 25 years ago. 
Another choice that fell flat for me is the removal of iconic moments that added humour and light to the film. Iconic lines that were dropped for sweeping scenes that, frankly, got a bit dull at times. Also, the rendition of Be Prepared that made it into the final film seriously undermines one of Disney's most iconic and masterful villain numbers. If they manage to mess up Poor Unfortunate Souls in The Little Mermaid remake, I will riot.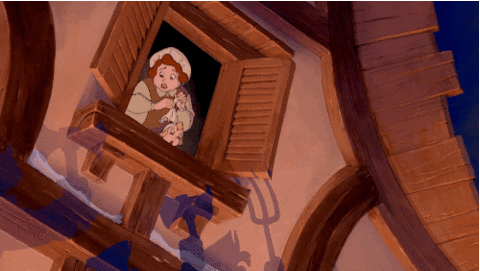 I get that updates need to be different from their predecessors. I do. But when you take out some of the best moments and replace them with filler played by actors who sound bored and stiff, it just doesn't work. Disney has proven that they can create quality remakes of their content (hi Cinderella and Aladdin!) and they can certainly still create beautiful, brilliant animated content (hi Zootopia and Moana!) but it's a bit hit and miss when classics are up for remaking (hi Beauty and the Beast). 
I would still recommend seeing The Lion King in the cinema if you love watching beautifully rendered films on the big screen. But don't go in there expecting it to have the heart or soul you know and love from the original. 
Movie — Spider-Man: Far From Home (2019)

Spider-Man: Far From Home is another solid addition to the Marvel Cinematic Universe (MCU). It's funny, heartwarming, a bit predictable and jam-packed with exciting action sequences. Peter's whining does become a little tiresome in this film, though to be fair on the kid, he has missed five years of the world moving on without him and he's not even close to how whiney Maguire's Spider-Man was.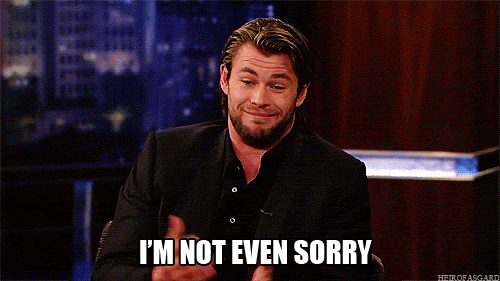 I want to say Happy makes this film, but I also want to say Nick Fury, Ned and MJ kill it too, so let's just say that the supporting cast does a great job of supporting Holland who gives another great performance as Spider-Man.
This isn't something I often say about MCU films, but I did feel like Far From Home ran a bit long. It's by no means even close to being the longest running film in the MCU, it just feels more drawn out in certain parts thus feels longer than most of them.
Let's face it, if you enjoy films in the MCU then there's a pretty decent chance you'll enjoy this one because Marvel and Disney have done a great job building a (mostly) consistent feel throughout the franchise.
Movie — Toy Story 4 (2019)

Ehhhhh, okay. I have a confession to make that might shock people who know how much I love Disney. I like Pixar films. I think they have a lot of good films. I don't necessarily think Pixar's animated films are as strong or enjoyable as straight up Disney animated films.
Toy Story 4 is a pretty middle of the road Pixar film. It's by no means the worst I've seen.
But it's by no means going to become my favourite.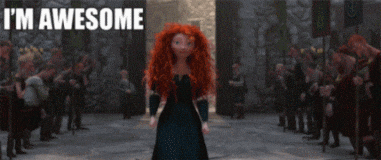 Overall, I found Toy Story 4 to be an okay, but thoroughly unnecessary addition to the Toy Story franchise.
It's a visually well made film with the same wonderful actors performing the same great characters. But the plot feels wonky despite being another adventure with the gang. And the ending (which has warning signs 12 miles back and is clearly coming from at least a mile away) doesn't sit right or feel like a good fit. It seems as though the creators were simply trying to pull harder on the heart strings than the ending of Toy Story 3.
Movie — Yesterday (2019)

I've said it before and I'll say it again. Rom-coms generally aren't my thing. There are exceptions, but for the most part they just don't do anything for me.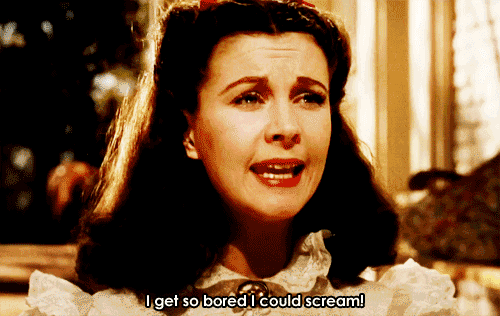 I went to see Yesterday because I thought it was an interesting concept and I thought it would be more comedy than rom-com. And because I think The Beatles and Kate McKinnon rock — so surely there will at least be a great soundtrack and some laugh out loud moments, right?
Yes and no. The soundtrack is brilliant, the plot is interesting enough to make up for the mostly one-dimensional characters and there are funny moments but nothing that made me laugh out loud. Lily James is fun and Himesh Patel plays "world weary struggling musician" well. As anticipated though, Kate McKinnon is the stand out, but I felt she is underused.
Rom-com fans may Come Together and enjoy this Magical Mystery Tour, but it's a bit too Helter Skelter to get All My Loving.
TV — American Horror Story: Season Eight (Apocalypse)

I KNEW THIS WAS GOING TO BE MESSED UP. And it was. Amazingly messed up in the way AHS does so well. I was disappointed with Cult so I was excited but also nervous to delve into Apocalypse.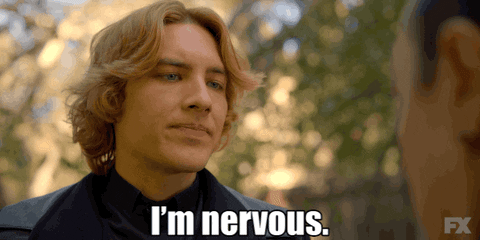 But Apocalypse is so well done and keeps in line with the feel of the pre-Cult seasons.
I was most pleased with how well it ties up events from past seasons. I can't fangirl as much as I would like over some of the actors and characters that return, but let's just say there are a lot of them and it is really well done.
American Horror Story isn't an anthology show that you can just jump into wherever you feel like it and Apocalypse isn't any different. If you've enjoyed the story thus far, you'll love the return to basics. If you're new to the Story then I'd recommend starting where it all began with Murder House. Though you could skip Cult without any detriment at this stage.
That's it from me this week, Gothamites. Until next time, live long and prosper! 🖖🏻
– CJ