 Greetings, Gothamites!
I have a new fixation. I have become obsessed with listening to US radio, specifically WKIT. I started listening to it because it's "Stephen King's Rock 'n' Roll Station" but have found I love the old school rock and very American DJs. But most of all … I love the ads. As an Australian who lives in Australia and has never travelled oversea or lived outside of a major metropolitan hub, the ads on US radio are just deliciously cheesy. It's the same reason I used to love driving around with the radio on in GTA3.
Aside from streaming radio from the US, I have been doing a fair bit of reading, started watching Chernobyl (which I will discuss next week) and hit up the cinemas for a few flicks. 
So, let's get into it … 
Book — The Other Side of Elsewhere by Brett McKay (2018)

I was fortunate enough to receive a review copy of The Other Side of Elsewhere from Voracious Readers Only and Brett McKay. I'm so glad I did. 
The Other Side of Elsewhere is a well-written story that is equal parts adventure, mystery and coming of age with a generous dash of horror elements. I found the choice of writing in the first person interesting and I liked having the story set in the early 80s, which gave it a sense of innocence and removed plot devices like mobile phones.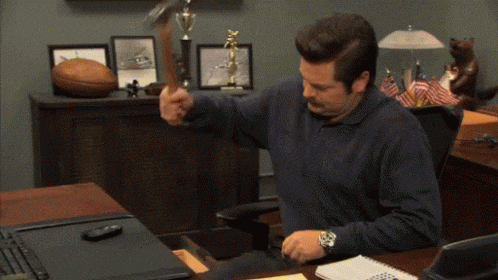 I feel that The Other Side of Elsewhere would be a great launchpad for tween/teen readers into the horror genre or for adults who enjoy a bit of light horror.
Movie — Detective Pikachu (2019)

Pikachu voiced by Deadpool? Sign. me. up. 
I thought Ryan Reynolds did a great job portraying Pikachu. My favourite aspect of the film though has to be the realisation of so many Pokémon that we're used to seeing as cutely rendered animations. The CGI Pokémon are beautifully realistic which is adorable in many cases and super gross in others — can we get a tongue muzzle for all of the Lickitung?
My criticism of Detective Pikachu is that I didn't really find myself caring about the human characters and I thought the plot was okay but not something I would be rushing out to watch again.
Detective Pikachu is cute and funny enough to keep the kids entertained — though the mystery aspect may be a bit too convoluted for the younger kiddies — while having enough grit and adult humour to entertain adults. Though for the most part, I feel like it is Pokémon fans who will get the most enjoyment out of Detective Pikachu thanks to historic knowledge and easter eggs. 
Movie — Men In Black International (2019)

Chris Hemsworth and Tessa Thompson have great chemistry and both deliver good performances. Liam Neeson, Emma Thompson and Rafe Spall are all delights to watch too. Ultimately though Men In Black: International felt a little bland. The plot was predictable and I thought a couple of pretty important points were left hanging without any explanation.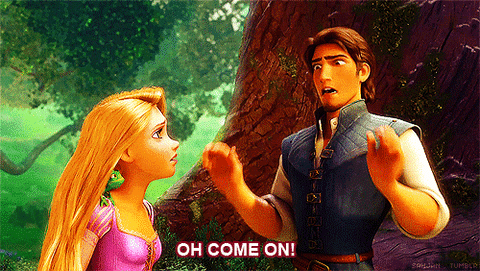 I wasn't mad at Men In Black: International because it was still entertaining enough, but I was a little disappointed. Most of the best parts are in the trailers, so I would probably recommend watching that and waiting for it to be on telly or a streaming service.
Movie — Rocketman (2019)

Rocketman reminds me of All That Jazz in so many ways. We follow Reginald Dwight on his journey to becoming Elton John and all of the bumps along the way. Throughout the fantastical story, Taron Egerton's rendition of John and the supporting characters break out into fitting musical numbers from John's extensive catalogue.
Taron Egerton's portrayal of John is outstanding. Superb performances are also delivered by Richard Madden, Jamie Bell and Bryce Dallas Howard as John's lover, songwriting partner and mother respectively. The costumes and performances are delightful.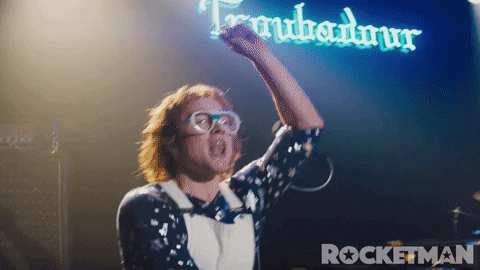 Also similarly to All That Jazz, the story is heartbreaking and often tragic. It's a must see for fans of musical cinema but if you love your "based on a true story" stories grounded in fact then Rocketman may prove to be a bit too out of this world for you.
That's it from me this week, Gothamites. Have you seen any of these films yet? What are you watching and reading at the moment? Let me know in the comments or on Twitter!
– CJ