Greetings, Gothamites!
It's been a busy week in pop culture for me with the release of Godzilla II and the TV adaptation of Joe Hill's NOS4A2. I also managed to finish up season 11 of RuPaul's Drag Race and season three of Santa Clarita Diet while squeezing in Oculus. Not too shabby, in my humble opinion. 
Let's get into it …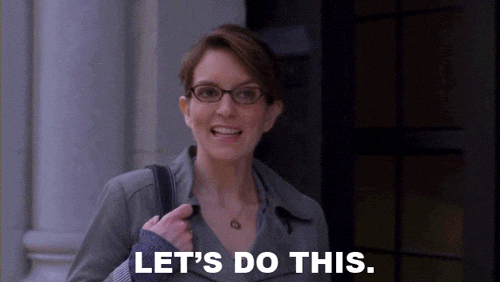 Movie — Godzilla II: King of the Monsters (2019)

Godzilla II was everything I had hoped it would be AND MORE, if you can believe it. I knew going in that I was in for some delightful monsters smashing things goodness. But in addition to Gojira smash, I found Godzilla II to have heart and … I mean, I hesitate to say "intelligence" lest you think there's much actual science, but it still felt like a smart monster movie.
All of the actors were so much fun to watch. Vera Farmiga's role was beautifully done, though her arc was a smidge predictable. Charles Dance is at his villainous best. Millie Bobby Brown is definitely a young actress to watch and her role in this does her reputation no harm.
The special effects are great. The monsters are huge and plentiful. The story is apocalyptically dramatic. Godzilla II is a wonderful addition to the MonsterVerse and a must see for everyone who loves a good popcorn action flick.
Movie — Oculus (2013)

It was really interesting to see one of director Mike Flanagan's earlier films, having enjoyed his work on Hush, Gerald's Game and The Haunting of Hill House, and really looking forward to his take on Doctor Sleep.
I found Oculus to be an interesting supernatural horror flick that demonstrated where Flanagan learned to bounce between the past and present as well as is done in Gerald's Game and The Haunting of Hill House. 
The plot is a bit flimsy, but the good direction and likeable characters made up for the plot being a bit wobbly. Karen Gillan (Guardians of the Galaxy) and Brenton Thwaites (Titans) are both convincing in their roles, but it is Gillan who really shines. 
If you enjoy supernatural horror films, then Oculus is worth a watch. Though it is worth noting it is a bit tame on actual scare factor.
TV — Santa Clarita Diet: Season Three

First, let me say, I am really sad that this is the final season of Santa Clarita Diet, not least of all because it ends on a HUGE cliffhanger.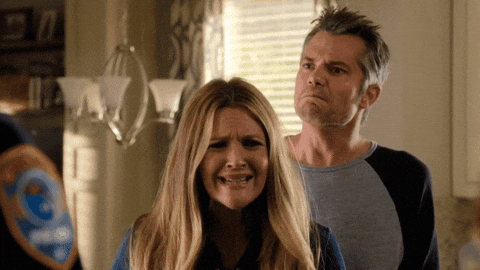 The third season of Santa Clarita Diet takes the Hammonds on new adventures while staying true to the tone and development laid out by the first two seasons. The cast are hilarious and the chemistry has only improved. I also loved how Alan Tudyk's replacement of Nathan Fillion as disembodied head Gary was introduced. 
I'm genuinely going to miss the juxtaposition of a sit-com style show with zombies and gore. I'd recommend the series to anyone who loves their comedy with some bite. Just be warned that the series ends on a cliffhanger — and it's a doozy. 
TV — RuPaul's Drag Race: Season 11

Mama Ru returned with 15 queens vying for the title of America's Next Drag Superstar and $100,000.
There were some really questionable eliminations this season, but none more so than in episode 11. Part of me wonders if I were to watch only the parts of the show the judges see, would I feel differently about the contestants. The workroom and BTS footage of so many of them often leaves me disappointed with results when people with bad attitudes prevail. The queens are of course all human and have ups and downs, but when people are consistently awful, I get annoyed that they're allowed to progress when others cannot. Maybe reality TV just isn't for me.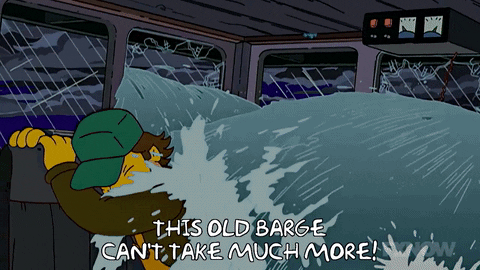 I loved the fact that no eliminated queens were brought back to compete this season. It's always been a bit of a bug bear for me and this season was better without it. I thought there was a good mix of queens this season. The guest judges were often fun and the guests in general were exciting to see. 
I did find this season of RuPaul's Drag Race to be far more enjoyable that the past couple have been. Did you watch it? Let me know your thoughts in the comments or on the Twitters.
TV — NOS4A2: Season One

I loved NOS4A2 by Joe Hill. I loveloveloved it. As such, I was so excited to hear that the novel was being adapted for television AND that Zachary Quinto would be playing Charles Manx. Evil ZQ? I am here for it.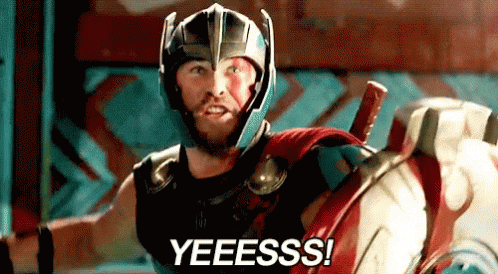 The adaptation is brilliantly done and manages to include some very funny moments to balance out the serious and scary nature of everything else. From domestic abuse, socioeconomic issues, substance abuse and suicide of the real world to the supernaturally charged child abduction, murder and assault, the horror in NOS4A2 is varied and builds a world that is dark, gritty and real.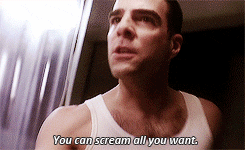 As expected, Zachary Quinto is amazing as Charles Manx. Ashleigh Cummings was good as young Vic McQueen and I can't wait to see her playing a more adult version of the character. The rest of the actors did good jobs, but the absolute stand out for me is Jahkara Smith as Maggie Leigh.
If you enjoy shows like Supernatural, Grimm and other dark fantasy tales, then AMC's NOS4A2 is well worth a look. Then you should follow up by reading the novel.
That's it from me this week, Gothamites. What has your week in pop culture looked liked? Head to the comments or hit me up on Twitter!
– CJ