Greetings, Gothamites!
It's hard to believe we're already more than halfway through March! I got to the movies last week to see Captain Marvel finally — I know, I know … even the people I went with were shocked I missed out on opening week. But more on that later.
Next month is going to be a great month for movies with Shazam!, Pet Sematary and Avengers: Endgame being released. And the world of horror also has The Curse of the Weeping Woman and Us to look forward to, while the comic world anxiously awaits the latest Hellboy film. All hail April!
Okay, let's get cracking on what I watched and read this week.
Movie — Captain Marvel (2019)

So, Captain Marvel has been getting a bad rap in a lot of its reviews — or so I've heard, I don't often read reviews until I've got my own thoughts down — and I honestly don't understand why.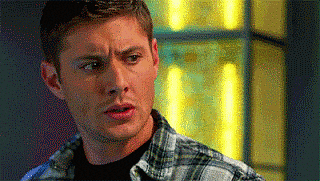 I found Captain Marvel to be an action-packed, fun superhero movie with a great cast and my new favourite hero in the MCU, Goose: Sorry, Tony.
My only minor … not even criticism … observation? I knew who the villain was from the moment they appeared on screen. But aside from that, I loved everything. From the costumes to the quips to the plot, Captain Marvel was fun, fun, fun! 
Basically, if you enjoyed any of the films in the MCU or DC's Wonder Woman then Captain Marvel is a must see.
Comic — Harley Quinn, vol. 1: Hot in the City (2014)

Most regular readers will know that I love the Clown Princess of Crime. So I did go on a bit of a binge after picking up lots of her books on sale recently.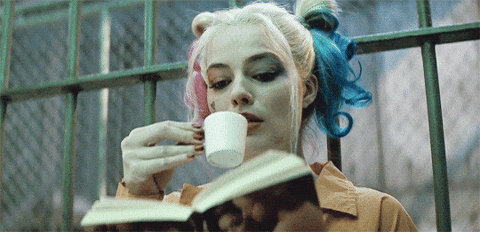 I really enjoy the 2013 Harley Quinn series collected in Hot in the City. Harley has broken free from the Joker's twisted hold over her and she's setting out to do her own thing. As an added bonus, a former patient has left her an apartment complex on Coney Island in their will.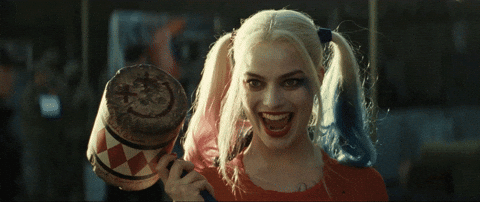 The supporting cast do a great job of supporting and being present but without their stories out shining our anti-heroine. I would recommend Hot in the City for anyone wanting to jump in to reading Harley comics but may feel overwhelmed with choices and storylines.
Side note: Harley Quinn breaking the fourth wall is my favourite kind of fourth wall break. There's plenty of fun examples in this collection without overdoing it.
Comic — Harley Quinn, vol. 2: Power Outage (2015)

Power Outage is a great follow up to Hot in the City and keeps the level of fun and quality consistent.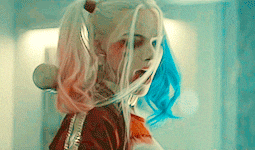 The stories are whacky hijinks — from Harley teaming up with Power Girl to a glimpse of a future where Harley and her Puddin' are worshipped as gods on an isolated island to Harley attending San Diego Comic Con — but Harley makes them ridiculously fun with a little help from an enjoyable cast, cheesy dialogue and silly humour.
Comic — Harley Quinn, vol. 3: Kiss Kiss Bang Stab (2015)

The third collection of Harley Quinn (2013) books stays true to the whacky hijinks found in the first two collections. This time we see Harley buy a date with Gotham playboy Bruce Wayne and struggle to have it all.
When the focus is on Harley struggling to get everything she needs to get done finished in the time she has available, is when Harley is at her most relatable and sympathetic. But the fact that Harley does it with a dash more crazy than the average bear makes the stories so entertaining.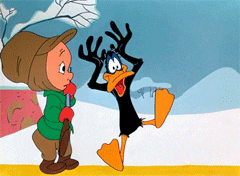 That's it from me this week, Gothamites. Have you seen Captain Marvel yet? Which film in the MCU is your favourite thus far? Let me know in the comments or hit me up on Twitter. 
– CJ