Greetings, Gothamites!
This week's For the Love of Pop Culture is a bit later than usual because I have been gorging my brain with so much pop culture goodness that I haven't had time to write about it! Let's remedy that, shall we?
For those of you unsure what's going on, you can check out the first post here for all the goss!
DCUAOM – Batman: Gotham Knight (2008)
I forgot how enjoyable some of the stories in Batman: Gotham Knight are since last watching it in 2008. That's right, I've somehow missed rewatching this since it first came out. But that's what For the Love of Pop Culture is all about — making time to revisit the things I love.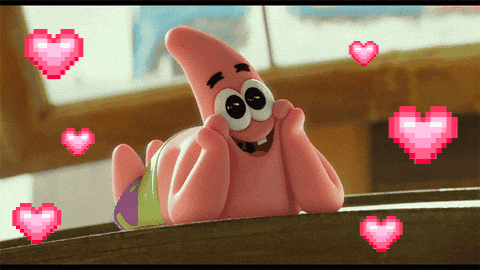 I enjoy the format of Batman: Gotham Knight, which is more a collection of six short films showcasing Batman in different animation styles. My favourite stories are Have I Got a Story for You and Deadshot, though the animation in the former is by far my least favourite. 
And Kevin Conroy voicing Batman is always amazing.
Disney – Basil the Great Mouse Detective (1986)
I am almost positive that Basil the Great Mouse Detective, which has had more name changes than Sean Combs, is the movie that ignited my love of Sherlock Holmes. I remember watching this as a very young child and being thrilled by the story of the little mouse detective who lived under some human's house and took on his aesthetic and lifestyle.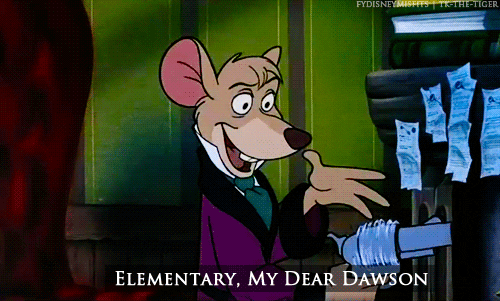 Rewatching the film as an adult still brings me so much joy, but on even more levels. Vincent Price voicing the villainous Professor Ratigan? Yes, please. A plot involving a mechanical doppelgänger? Check. A superb musical number for the villain? Thanks, I'll take it.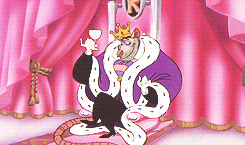 B-grade movie – Chupacabra vs The Alamo (2013)
I was actually a little disappointed with Chupacabra vs The Alamo. It has everything that should have meant it would be a cheesy delight. Former internationally famous TV star? Check, thanks, Erik Estrada. Ridiculous monster? Check. Cheesy dialogue? Check. Fun but totally unrealistic plot? Triple check. Hysterical overacting? You betcha.
Instead though, Chupacabra vs The Alamo only made me genuinely laugh a few times and felt a lot longer than any great b-grade movie has the right to feel, despite its only 88 minute run time.
All of that isn't to say that Chupacabra vs The Alamo wasn't still a fairly entertaining b-grade monster movie, but it certainly didn't live up to its potential. Worth a watch only if you can't get enough of b-grade monster movies and don't mind when they're less than chuckalicious.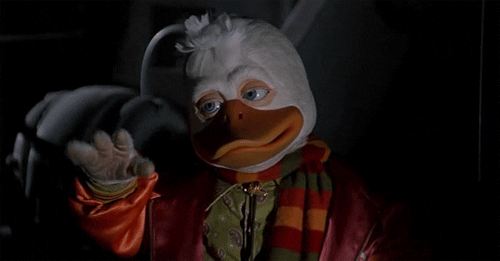 IN PROGRESS: Stephen King – Firestarter (1980)
I'm now about a third of the way through this classic beauty from the master. Really enjoying the journey and not in a huge hurry to finish, but will probably reach the end before next week's For the Love of Pop Culture. Tune in then for more!
How has your week in pop culture been, Gothamites? Let me know in the comments or reach out on Twitter. 
– CJ