Greetings, Gothamites!
It has been a hot one in Australia this week, with temperatures where I am rising to 44ºC (111ºF). One night, the overnight low was 29ºC (84ºF) so all I can say is "Thank Spock for air-conditioning and ice cream!"
A bonus of not moving much is that I plowed through a couple of books. One is reviewed here today and the other will appear in Thursday's For the Love of Pop Culture, a new article featuring my endeavours to include more things I know I love in my weekly servings of books and movies. 
Here's a list of what I did while I was laying under the AC!
Trailer. Park. Shark.
Actual footage of me discovering this film: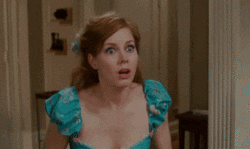 I found Trailer Park Shark to be one of the slightly better quality b-grade movies, similar to the Sharknado movies. The acting was cheesy but wasn't out and out bad. The same can be said for the dialogue. Not so much the special effects, they were still just bad. But all of this came together to form one of the more fun b-grade natural horror movies I have seen. 
There was also a cameo from Tara Reid who is not only one of the queens of b-grade horror thanks to her character in all of the Sharknado movies, but she also starred alongside Trailer Park Shark's leading actor, Thomas Ian Nicholas, in American Pie. It made for a fun few nods to both series. 
My only real concern, which is more production based than a criticism of the film, is that in 2018 I was able to buy a DVD that didn't have subtitles. Every single DVD sold at this point should have subtitles. This is the pettiest hill I'm willing to die on. Yes, I still buy DVDs. 
Challenge Accepted! by Celeste Barber (2018)

I've been eyeing off Challenge Accepted by Australian comedian and actress Celeste Barber since it came out. Unfortunately, my plethora of hobbies and limited income kept us apart, but I finally got down to reading it after a friend loaned me their copy — and I smashed it in one evening.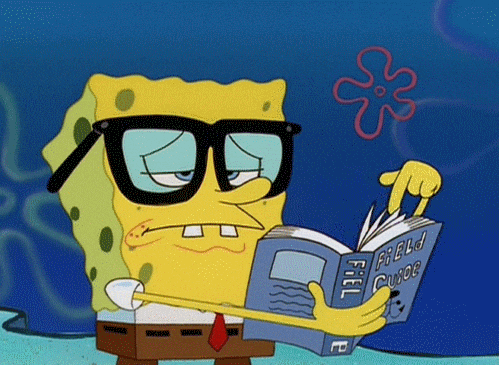 As a fan of @CelesteBarber, her hilarious takes on celebrity photos and her fun impromptu Instagram stories, I was excited to see what Celeste had in store for readers. And let me tell you, Gothamites, it was damn good. 
Celeste shares hilarious stories, gross stories, and heartwarming stories. I also learned that, even if you're not usually squeamish, a graphic description of open heart surgery may get you there. I ignored the warning at my own peril, so I feel I should warn you, dear reader, that she's not messing around. 
Challenge Accepted is a must read for anyone who enjoyed Bossypants by Tina Fey, anything by Jenny Lawson, or Yes, Please by Amy Poehler. By the end, I had laughed heartily and ended up with something in both my eyes.
Conversations with a Killer: The Ted Bundy Tapes (2019)

There's been a lot of talk about The Ted Bundy Tapes, a new Netflix docuseries featuring tapes and video of infamous serial killer Ted Bundy alongside modern day interviews with police, lawyers, friends and victims involved in his life and death.
I thought the series was a fascinating look into one of the world's most twisted minds. From his initial and vehement denial of any wrong doing to his subsequent admission to murdering more than 30 young women, the recordings of Bundy are chilling and gripping.
And, yes, I watched it alone.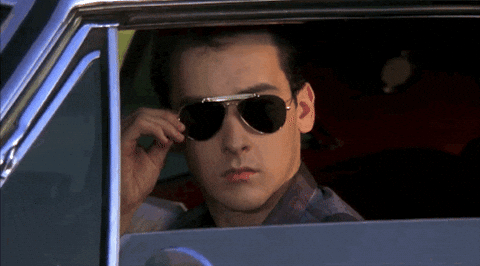 What's your favourite way to keep cool in summer? Let me know in the comments or hit me up on Twitter!
– CJ