Greetings, Gothamites!
I hope everyone has had a great first week of 2019. I've spent most of the first week trying to keep cool (Aussie summers, mate) and out of the sun, so that has meant lots of books and TV shows.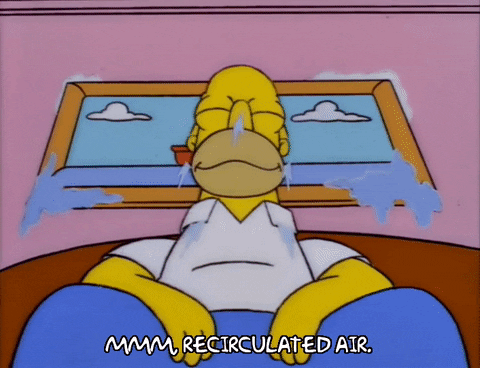 I also went to see Calamity Jane at Melbourne's Comedy Theatre and it was amazing. You can read the full review here.
Let's check out what else I did (watched/read) while I was sprawled under an air conditioner.
Escape at Dannemora

I hadn't heard about this limited series TV show until a colleague recommended it and it sounded fascinating. After watching it, I can confirm — it was fascinating!
The premise is based on the 2015 prison escape from Clinton Correctional Facility whereby a civilian prison worker helped two male inmates escape the prison after having sexual relations with them both.
I've only seen director Ben Stiller's comedy work in the past, so I was quite shocked at around episode 3 when I noticed he directed the entire series. Stiller has done a great job on this series.
If Patricia Arquette doesn't win a Golden Globe for her role in this series, then the person who does had better have done something earth-shattering.
I would recommend that anyone who enjoys true crime dramatisations and shows like Ozark checks out Escape at Dannemora. It's like The Shawshank Redemption but less inspirational because these guys actually are really bad criminals.
The Curious Creations of Christine McConnell

At first I wasn't sure what to think of The Curious Creations of Christine McConnell. It is too adult to be aimed at kids and too kiddy to be aimed at most adults. After a couple of episodes though, I still found myself enjoying it so stopped considering where it was aimed. Though, if you do let the kids watch it, you'll probably get some questions.
The creations that Christine McConnell makes are certainly beautiful and look delicious, but I can't help but think that recreating most of them is outside the realm of possibility for most people. Which is fine if you enjoy watching beautiful gothic things being built or are looking for inspiration of smaller projects, but if you're after a how-to guide at a beginner to intermediate level then you may need to look elsewhere.
Christine McConnell seems a bit flat for most of the episodes but the Muppet cousins that appear alongside her add enough pizzaz to make up for it.
Despite the few hiccups, it is a fun and — at 6 x 30 minute episodes — quick show that is quirky and entertaining.
Off to Be the Wizard by Scott Meyer (2013)

I bought Off to Be the Wizard and two of its sequels a few years ago when they were on sale but hadn't gotten around to reading it until recently. The general premise is that a man named Martin finds a text file that lets him alter reality. After getting in trouble with the law in his own time, Martin goes back to medieval times and pretends to be a wizard. Except it turns out he's not the only person who had the same thought.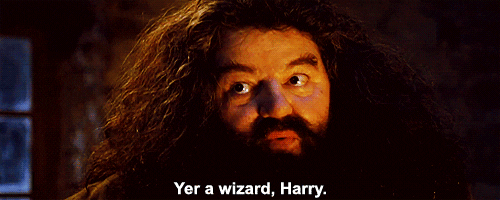 I found this to be a fun romp through the world of nerds, 'magic' and adventure. I must admit, I never grew to like the protagonist but the other characters, particularly Martin's mentor, and the plot itself make up for this. And, while Martin is not particularly likeable, the writing is funny enough to make him entertaining.
Wonder Woman: Warbringer by Leigh Bardugo (2017)

I've never really found a novel for mainstream superheroes that I've loved, but I randomly happened across the third novel in the DC Icons series, Catwoman: Soulstealer by Sarah J. Maas, and thought I'd give the series a go from the start. We join a young Princess Diana on an epic journey to save the world and bring an end to the line of Warbringers — people whose coming of age results in catastrophic events — that started with Helen of Troy.
Misgivings aside, I thought Wonder Woman: Warbringer was a thoroughly enjoyable read. The action is fast paced and the story never feels too long. The twists and turns along the way are well structured and I actually felt as betrayed by the villains as Diana. Well worth a read if you enjoy DC Comics and their characters or even if you just love a good action story.
The Ritual (2017)

Wow. This was- … This was not great.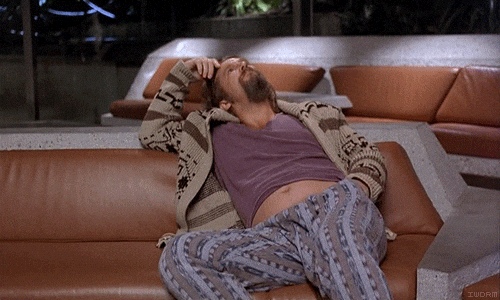 If this hadn't been a horror movie with a giant homicidal [spoiler redacted], it could have made a good movie about four lads hiking through the woods to honour their dead mate and maybe getting lost to raise tensions. Like 127 Hours, but with four British blokes stuck in the woods with each other's anger and guilt. But the horror aspect of it just didn't fly for me.
It does get an extra half a star though because I really did enjoy some of the banter between the blokes before the giant [spoiler redacted] started [spoiler redacted].
That's all from me for this weekly update, Gothamites! What movies, books or TV shows have you caught up with this holiday season? Do you have any to recommend? Let me know in the comments or on Twitter.
– CJ